Parga is an idyllic summer resort located in the coastal area between Igoumenitsa and Preveza and combines perfectly mountain and sea. One of the most picturesque and cosmopolitan places in northwest Greece, beautiful Parga invites you to discover closely its history of centuries, its diverse natural beauties and the hospitality of its inhabitants. The narrow cobbled alleys, the neighbourhoods with the abloom flowers and the traditional taverns give their own colour to the idyllic landscape of Parga.
The visitor has the opportunity to choose between organized beaches and other smaller ones that offer generously the feeling of serenity and the natural beauty of the seascape. There are many paths in Parga as well that give the walker the opportunity to tour and discover the idyllic landscape.
Northwards, the castle of Ali Pasha dominates the region, built on a high hill with a breathtaking view. The small island of Panagia is also impressive – it is across the port of Parga – with its small church and its quaint bell tower, the small castle built by the French, which stands at the highest point of the small island.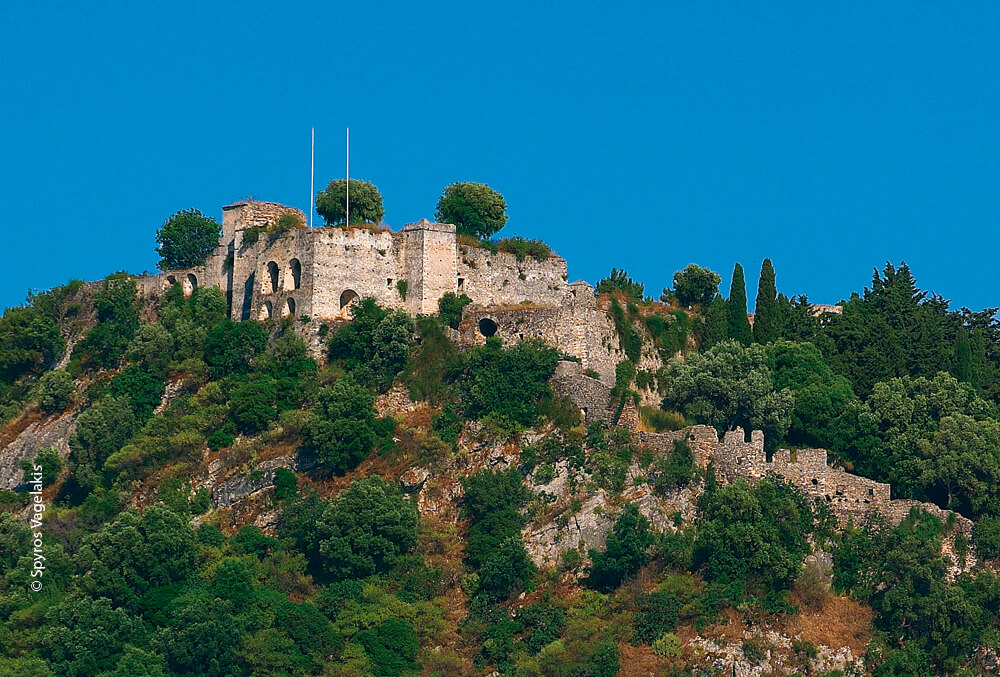 In 1817, after the treaty between England and the Ottoman Empire, the English ceded Parga to the Ottomans. This caused 4000 people to leave Parga on Good Friday and emigrate and settle down to Corfu, taking with them the ash from their ancestor's bones, their holy icons, their banners and a handful of ground from their motherland. They had to wait almost 100 years for that. Parga was liberated in 1913, after the liberation of Ioannina.
Among the enchanting mountain landscapes with the fertile mountainsides and the impressive plateaus the scenic small villages of Agia, Agia Kyriaki, Anthousa and Trikastro emerge.
There are many paths you can walk and wander around the olive groves. Water mills, small churches in the castle, the river and the waterfalls in Anthousa, are some of the many places you will discover.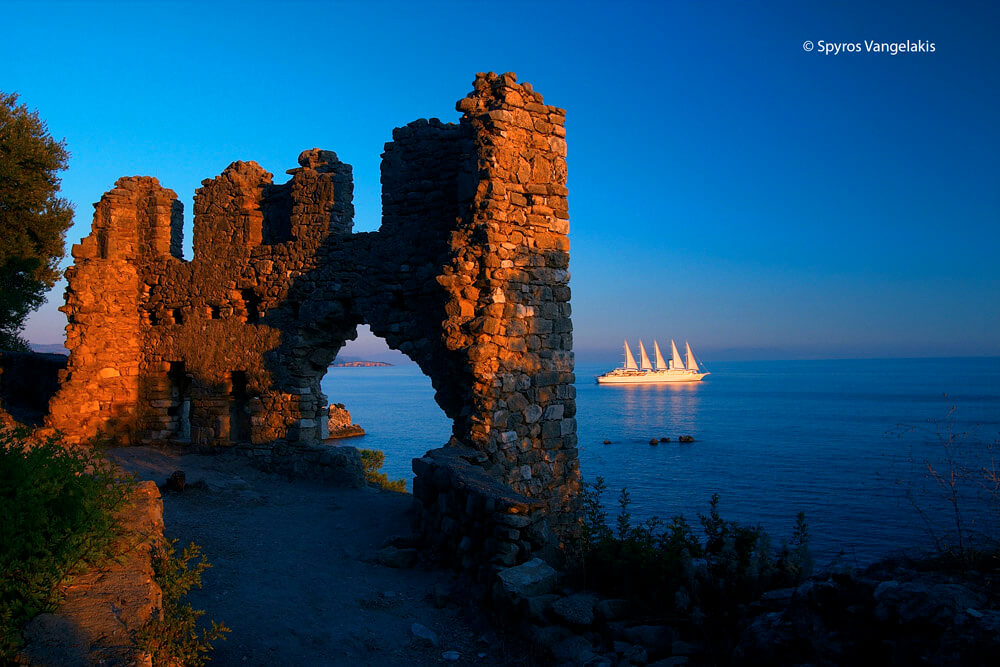 Sports and Activities in Parga
In Parga and the area around you will be able to go in and enjoy many sport activities, water and other, since there are facilities for diving, water skiing, wind-surfing, hiking, bird watching, rafting, mountain bike, paragliding, horseback riding and more.